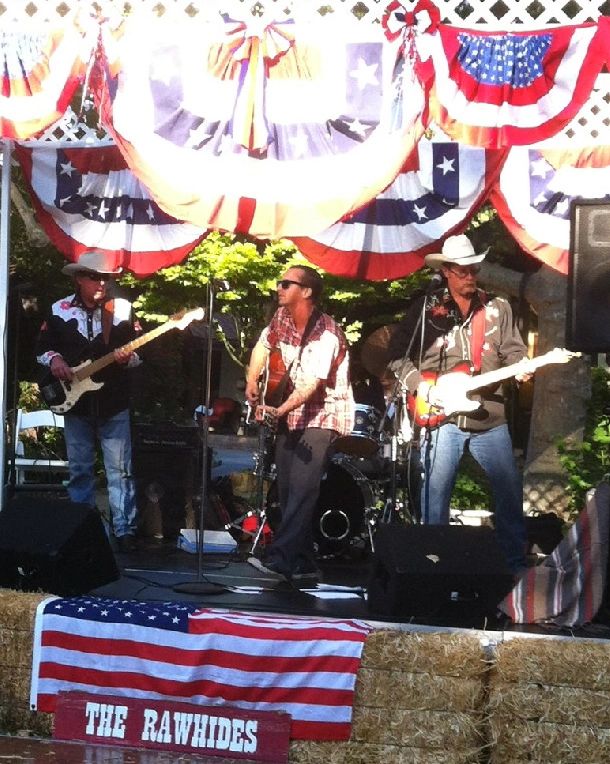 The Rawhides are a unique blend of classic rock,
country, surf, rockabilly, and a few re-arranged
oldies just for fun.

We cover songs from six decades of American music.

Montana
meets
Malibu
, Redrock meets Rincon,
with a quick stop in Motown.

Our list of songs is very versatile and can be tailored
to fit in many different entertainment venues, including
un-plugged acoustic music like around a campfire in the
middle of nowhere (which we are often requested to do),
or even beach bonfires.

Our songs are chosen from a broad spectrum of
musical styles including Classic Rock,
Americana
and
Folk, Surf and Pop, dappled with some tunes from the
likes of The Rolling Stones, John Prine and the Ventures.
The four piece band features:


Nate Latta - vocals, rhythm guitars

Brad Eastman -vocals and lead guitar

Gary Sangenitto - electric and upright bass

Bo Fox- drums and percussion

Joey Almeida- Special Guest Appearances

The Rawhides are the perfect band for you next
company party, corporate function, wedding, or even a good 'ol backyard BBQ.

Have band will travel!